All blogposts
10 reasons to brighten up your summer with podcasts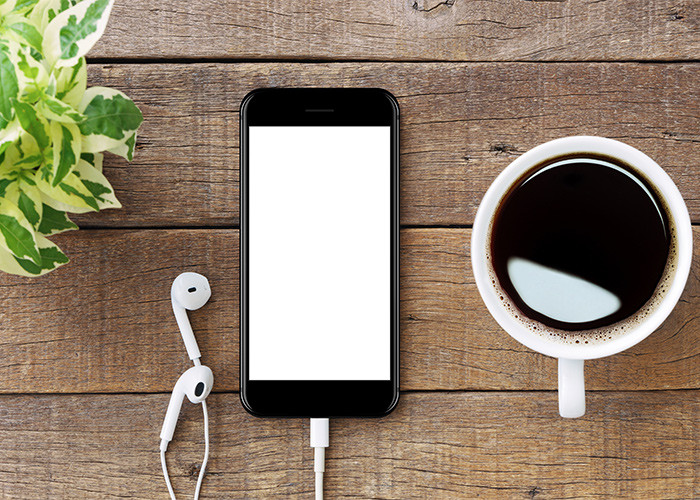 Since podcasts offer an incredible amount of knowledge, insights, entertainment, wisdom, good news and comedy, besides being easily available and accessible, I thought that a blog post might encourage you to give it a go and finally tune in.
Do you have some lazy summer days stretching away in front of you? A bit more free time on your hands than usual, or do you need something to distract you when you're travelling, wading through piles of washing up, or taking up jogging again? Here's an entirely subjective list of 10 great reasons why you should start listening to podcasts.
There are podcasts, and then there are podcasts
There are actually two kinds of podcasts: radio catch-ups, in other words, programmes broadcast on the radio that you can re-listen to whenever you want on the radio station's website or via podcast apps on your smartphone (Apple Podcasts, Podcast Addict, Spotify, etc.), and native podcasts, i.e. audio content produced by individuals or companies who are passionate about their field of expertise. That's basically the audio version of blogging.
Why should you listen to podcasts?
1. Because it's so easy. Whether you can't get enough of your job or you've got a hobby that completely takes over all your free time, there exists a podcast for you! Try typing "[your interest] + podcast" into Google and you can bet your bottom dollar on it, you'll find a podcast that's just perfect for you (mainly in English). Alternatively, have a browse through directories such as Podcasteo and Podmust to discover the podcasts available in French, or in Dutch on vlaamsepodcasts.be. More recently Spotify members can also explore a whole load of fascinating audio shows.
2. For your professional development. For more than 10 years, I've been building up my PR and marketing skills with the help of podcasts. I can't thank enough the hosts of For Immediate Release, Inside PR, Jaffe Juice and Marketing Over a Coffee for all the times they've provided insights and clarified things I wasn't sure about. Getting a weekly update on the world of marketing, communications and technology has led me to discover fresh insights on my job and new possibilities for development.
3. To learn tons of things. If you happen to be a little bit curious, you don't have to dig deep to come across interesting content that will really make you stand out from the crowd. There exist loads of podcasts that will help you brush up on your general knowledge. I recommend Stuff You Should Know (including a great episode on the dark side of public relations) and Culture 2000 which will enlighten you on diverse historical topics such as the Yugoslav Wars, Rasta culture and radio.
4. Because sometimes a podcast can be about something you didn't expect. There's no such thing as a bad subject; it's all just a case of how you handle it. Which is why, like me, you'll love hearing about the day-to-day life of Justine, a 11-year-old girl who talks about her journey through adolescence with Entre. You might also like to hear some Kevins tell us their stories in Anouk Perry's podcast La Malédiction des Kevin (The Curse of Kevin). And why not spend a some of time rediscovering "the spectre who has haunted French music and left his mark on a whole country, for better or for worse" with Stockholm Sardou?
5. Because it will make your household chores easier. Drowning under a sea of laundry, dishes to wash and cupboards to tidy? Don't fear, help is on hand! With a few good podcasts to enjoy, time will absolutely fly by.
6. Because you can catch up on radio shows. This is probably the most obvious and well-known reason. Besides classic radio moments, podcasts are a great way of catching up on events you may have missed, such as the success of the Belgian football team at the last World Cup. It's a slightly trivial example, but I make no secret about the fact that, when I was on holiday in France, it was great to be able to catch up with the patriotic football hypewhilst having to follow the live matches on French radio stations.
7. Because it gives you something to talk about with your friends, family and colleagues. We've always talked about what we read, what we hear and what we see. Particularly when it's something new. Chatting about your podcast discoveries will probably lead to you finding out surprising insights from your nearest and dearest. Speaking from personal experience, I discovered Entre (mentioned above) from my daughters, aged 8 and 10, which got us into some valuable discussions about adolescence, gender, religion, and more.
8. Because that's where it's all happening. From feminism to questions about masculinity and the need to change our consumption habits, numerous podcasts tackle essential social issues. The fact that citizens are dealing with social matters seems to me to be particularly encouraging.
9. Because podcasts will connect you with real fans. What about podcasts produced by Harry Potter fans, lovers of the beautiful game, connoisseurs of old-fashioned music and devotees of American beer? There's no end to passionate podcast hosts whose energy and enthusiasm is extremely contagious. For me, listening to a podcast often gives me an incredible boost.
10. Because podcasts can be really funny. What's funny for one person may not be for someone else. Here are two podcasts that made me giggle, even though they're not 'technically' comidy podcasts:
Les Fruits de la Station: Ritchie Bouze and Jean-Bierre Bernaut chat, share stories, have fun and get drunk. Cosy up to them in this friendly podcast.
2 Heures de Perdues is about a bunch of losers with microphones who, each week, sit through some truly awful films just to keep you amused while commuting to work or give you a good laugh while exercising outdoors.
So, have I convinced you? Are you going to take the plunge? Don't forget to do the Google test: type "[your interest] + podcast" in your favourite search engine and enjoy the ride!